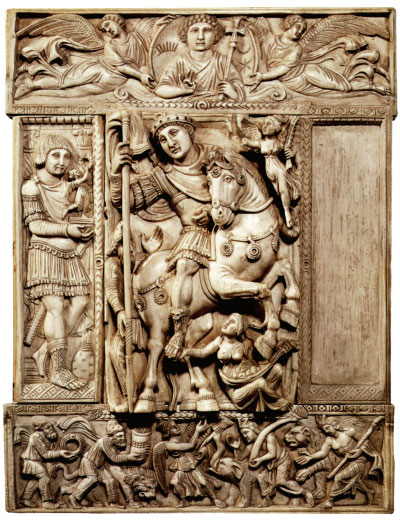 Justinian I (?). The "Barberini Ivory". Paris, the Louvre
The only leaf of an imperial diptych. The triumphant Emperor - perhaps Justinian himself - is shown mounted on a rearing charger, accompanied by a figure of Victory; he has subjugated the Scythian or Persian walking by his side; Earth, seated on the ground, opens a fold of her mantle laden with her fruits and clasps the foot of the victorious Emperor. In the top panel, set in a mandorla borne by two angels, Christ appears giving his blessing.
Byzantine. Constantinople. First half of the 6th c.